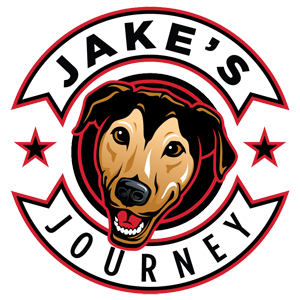 WELCOME TO
JAKE'S JOURNEY
Using service animals to bring comfort, calming, and strength to individuals in need.
ABOUT US
Jake's Journey was formed nearly 11 years after a car accident that changed Marli's life. After being left with a traumatic brain injury, Marli has required the use of Jake, a service dog. Jake is an extra-ordinary dog, he is able to not only sense the needs of Marli, but of many others in his presence. A family friend experienced a very traumatic situation and was forced to endure 8 days of court trials. While she was telling us about her situation, just the presence of Jake at her side eased the pain she was going through. As we talked together, we realized the impact an animal can make.
READ MORE
A note from Marli:
10 years ago, when I was hit by a drunk driver, my life changed forever. I never would have imagined the need to rely on a service animal, but when Jake came into my life shortly after the accident, he changed it. His assistance helped me to get my independence back, his presence made my family less fearful, and he brought sight to an unseen issue. He brought LOVE and a lot of it!
I recently started thinking of all that Jake has done and how in tune he is, not just with me, but with others in need as well. I started thinking about others who have experienced some type of trauma in their life, and how awesome it would be if Jake could help them too. And there it was, Jake's Journey was born.
I've witnessed how helpful animals can be, and know how hard it is when individuals experience a tragedy or trauma. It's our desire with Jake's Journey to help those who could benefit from a service animal in some way. For those who don't require a fulltime service animal as I do, but to help them get through a rough time. Be it a court hearing, a difficult appointment such as doctor, counseling, treatment program, or chemotherapy. We are here to aide them with the comfort that animals can bring.
Jake has already put smiles on many faces at a senior assisted living facility in Danbury and many private patients visits. I can't wait to see how many more people he can help & how many lives he'll touch, along with other dogs we'll have working under Jake's Journey.
CALLING ALL PETS:
FEATURE YOUR PET ON OUR 2020 CALENDAR!
For a $35 per photo donation, we will feature your pet on our 2020 calendar and you receive a FREE calendar! Space is limited since we want to put a good size photo of your pet, so act now!
Submit a clear photo of your pet via email JakesJourney@yahoo.com by Aug 7, 2019 along with payment made through Venmo:@Jakes-Journey or Pay Pal: JakesJourney@yahoo.com
ADVERTISING OPPORTUNITY:
If you or someone you know would like to place an ad or business card on our calendar:
Business card on back of calendar: $40
Coupon, Ad or Business card on a month page of the calendar: $60